I was emailed by Lupus UK to give my opinion on a poll, 'What Approach Have you Taken to Skin Camouflage' For those that are unaware, some Lupus patient's suffer a facial rash across the cheeks, along the forehead and down the nasal bridge, giving it the appearance of a butterfly, and, this is one of the reasons the butterfly is the Lupus Awareness symbol.
Unbeknownst to me I have had the recurring rash for a number of years, but like every lupus patient, it affects us all so differently.  I have never had a rash last more than a couple of hours, usually starts of like a hot flush then disappears as quick as it comes.  And again, this is the disease's canny way of disguising itself into something else, I always thought I had sensitive skin, I used to always giggle that I didn't need blusher as I had my own natural one.
I don't wear a lot of makeup, what is the point, I am constantly either running after my kids, or am training, so its pointless, I have tried various foundations and concealers in the past and they either irritate my skin or just slide off.  And, I am also really particular on what I can use, I won't use products that are animal tested, nor, will I use products that are fragrant as these usually produce a stinging sensation which will release the butterfly, and make it really ugly!
I have come across many products over the years, many well-known named high street designer brands, which only resulted in me being disappointed and a lighter purse because of it.  However I have come across one a cosmetic brand 2 yrs ago and I have never looked back.
Bare Minerals also known as Bare Escentuals.  And it's exactly what it states, there are no chemicals or any other nasties that can be found in other brands, and most importantly to me, no animal testing! I came across the brand through my beautician, she knew about my skin issues, every so often I would go for a facial and she would tell me about this brand, I was reluctant to buy another foundation and find myself wasting money, however, she offered me to do my makeup for a special event I was attending.  The day I went to her my face was really red, again, I was not diagnosed with Lupus yet, so I had no idea what was causing the rash, and neither did she.
She introduced me to the then brand new foundation, which has become my staple and I cannot be without it EVER!
Matte SPF 15 Foundation
along with SPF 20 Concealer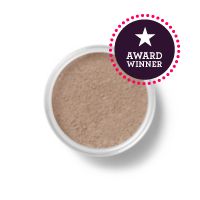 Both of these products are a complete miracle to me, you literally just swirl, tap, and buff onto your face, you don't feel anything on your face at all, unlike other brands I have come across.  The concealer is a god-send, not only does it cover up the red ness of the rashes, it covers the darkness under the eyes, particularly great when you are having a rough night.
As it is so light, I can wear it to a sweaty kickboxing session and it does not slide of, sits there as if it was freshly applied.
Even better, both these products contain SPF's very important for us lupies as the sun is our enemy, I do always wear a sun protector anyway, but this is an added bonus.
I also finish of with my SPF 25 Mineral Veil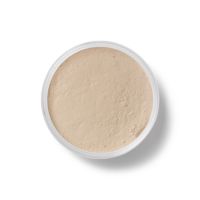 Just to set the foundation and concealer, on with the eyeliner and mascara and that's me, and I swear no redness comes through at all, and importantly no irritation.
Since discovering this brand, I now purchase everything from them, I discovered Debenhams started to sell the product recently and they also sell more product than my beautician does, I have  all colours of eyeshadows, many different radiance powders.  And not long ago they branched into skin care and the Advance Protection SPF20 Moisturiser is to Die for!!
I really recommend you trying the brand if you suffer like I do, if you can source it locally at a store (I know Debenhams in the UK do sell it) the sales assistant should be able to give you a makeover and/or supply you with samples.
I once ran out of my concealer just before Christmas and I had a panic attack LOL…thankfully I got myself stocked up and it will last me another year or so.  That is another thing, before I sign off, the products do seem pricey, but you do get your moneys worth, as there are no nasty chemicals in them, they last FOREVER, my foundation has been on the go for over a year now and I still have plenty left
The only butterfly I need to see on my skin, is the one tattoo'd to my wrist!